We offer one-stop solutions to meet customer needs, leveraging our advantage as part of
the Kansai Electric Power Group with its exceptional technical prowess and reliability.
Our proven track record of successful facility management
We provide quality management services to a wide range of facilities, including: office buildings; parking lots; commercial facilities; hospitals and nursing care facilities; logistics facilities; educational institutions; and factories and laboratories.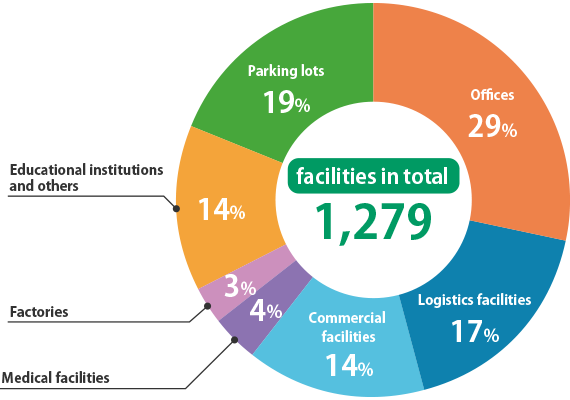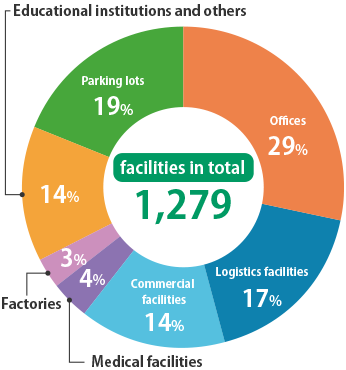 (As of end of April 2021)
Office buildings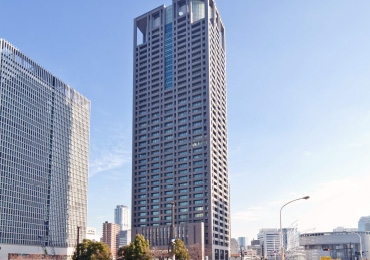 Kansai Electric Power Headquarters Building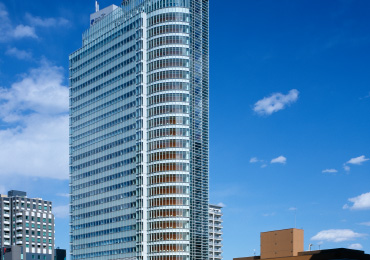 Fuji Soft Akihabara Building
Commercial facilities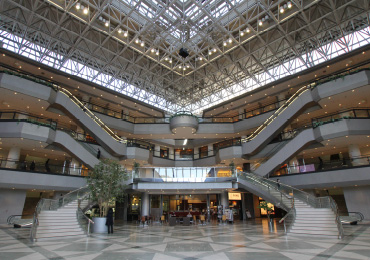 TWIN21 Atrium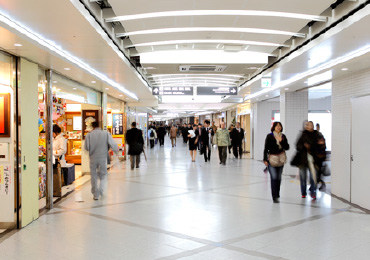 Whity Umeda
Hospitals and nursing care facilities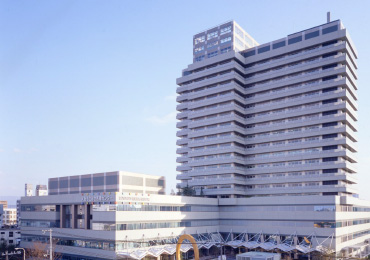 Osaka City General Hospital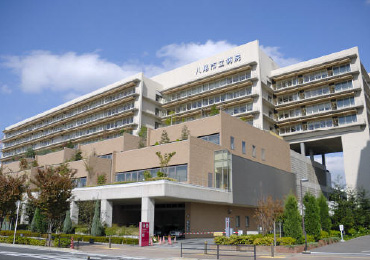 Yao Municipal Hospital
Logistics facilities and warehouses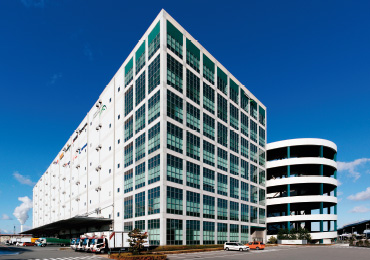 GLP Osaka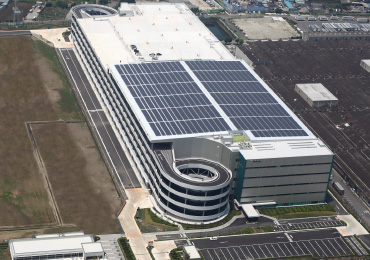 Prologis Park Zama I
Educational institutions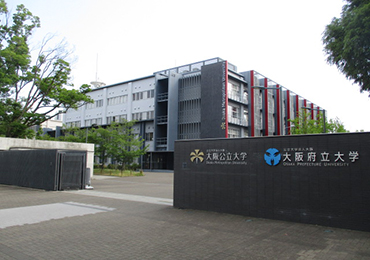 Osaka Prefecture University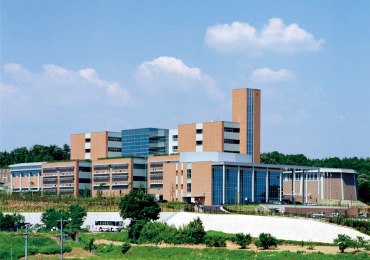 Japanese Red Cross Toyota College of Nursing
Laboratories and factories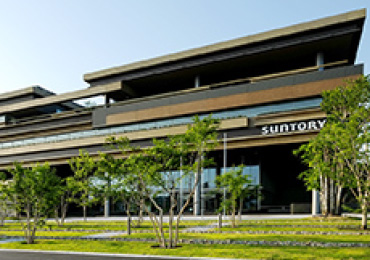 Suntory World Research Center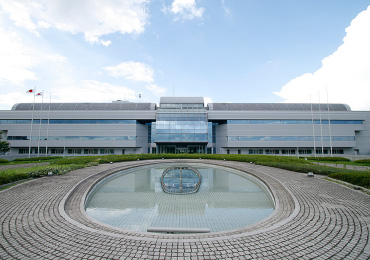 Panasonic Corporation Innovation Promotion Sector in Keihanna Science City
Nationwide network
Through our bases located all over Japan, we have built a wealth of experience in facility management and are skilled at addressing
customers' requests and problems in a professional manner.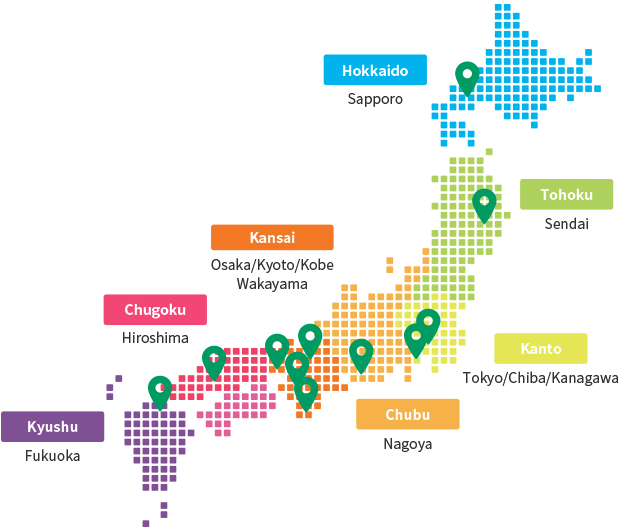 One-stop solutions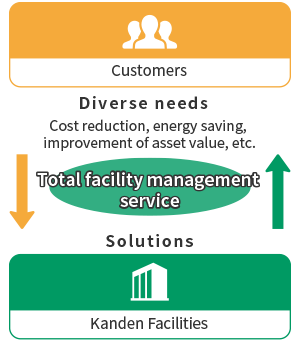 We help solve customers' problems in a modern manner, while saving energy and protecting the environment.
Backed by our track record of successful total management of a diverse range of facilities, we cater to various customer needs, e.g., for professional problem-solving support, quality control, dispatch of personnel with technical and managerial skills, risk management against large-scale disasters, and business continuity planning.
Energy management
Offering optimal energy management service
As a company in the Kansai Electric Power Group, we take pride in our ability to offer professional energy-saving solutions, such as energy efficiency diagnosis, energy management consulting, and energy system design.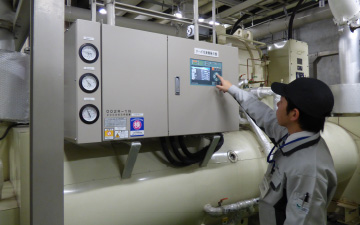 How our Building Management System works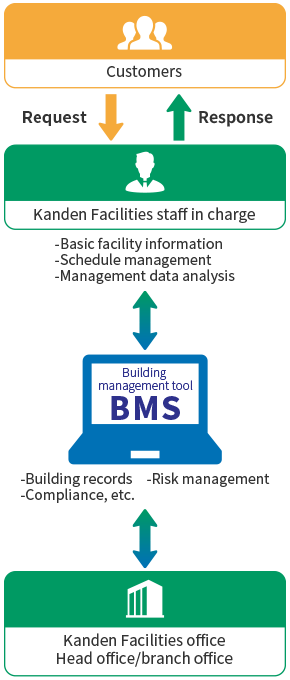 We have compiled a database of day-to-day building management information (e.g., management tasks, response to problems, repair and facility management) through our proprietary ISO9001-compliant Building Management System (BMS). BMS enables us to retrieve information on past work such as troubleshooting and repair. Such information can be shared company-wide and used as basic data to analyze management in practice and determine lifecycle cost.
More than 8,000 licenses and qualifications held by employees
A team of diverse professionals
Kanden Facilities provides consistent employee training, upon hiring and ongoing, to help them develop technical and managerial skills.
Today, the number of licenses and qualifications held by Kanden Facilities employees exceeds 8,000.
This means Kanden Facilities has a large team of professionals with public licenses and qualifications in a broad range of fields, including facility management, construction work, and consulting.